HOW TO APPLY YOUR WATER DECALS:
    This page will go over how to apply an outside mount decal. The process for doing an inside mount decals is the same. But rather then seeing the decals as you apply it the image faces the backing paper and all you might see is white. As time goes by we move farther and farther away from this process being normal. For people like me growing up in the 80's we still where exposed to water slide decals via our models and RC cars. But even many of those have changed over to peel and stick.
Getting Ready To Apply:
Cut out your image using a standard pair of sharp household scissors, for intricate decal you may need to use an Xacto Knife to clean out tight corners.  Many vendors recommend using an Xacto knife to completely trim the decals, but we have much better luck with scissors.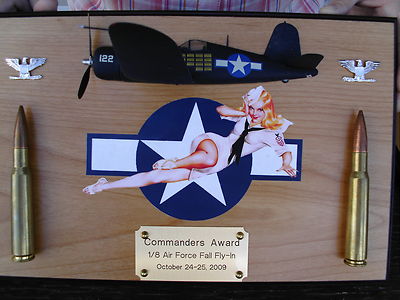 Most of our decals are white decals, so please remember that your success in having a beautiful item is dependent on how well you trim the decal; any white you leave around the image is going to show.
If you will be clear-coating the decal you may wish to give the decal two THIN coats of rustoleum clear coat so that the decal will not react with the clear coat you will be using, this is especially important if your clear coat is acetate based as acetate does dissolve plastics.  Not certain you want to clear-coat your decal?
 Ready To Apply:
First of all make certain that the object is clean and void of all wax and oil.
After cutting your decal but before placing it into water, lay the decal on the object and position it until you have a general idea where you will be applying it.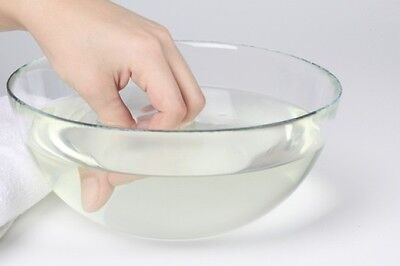 Place decal into a cup of clean warm water that has a drop of dish detergent in it  for a few seconds and remove, we like Dawn.
Lay the entire decal on a paper towel for a minute or so until the thin decal film begins to slip along backing when pressed between the thumb and other fingers your decal is ready to apply.  DO NOT FORCE IT.  You may have to check it a few times until it starts to move on the paper backing.
Drop a few beads of water onto the object you will be applying the decal to.  This will give you a bit more time to actually move the decal around until it is where you want it.
Slide it onto the surface as you draw the paper backing out from behind it. (Discard backing material after the decal has been removed).  The dish detergent in the water is not mandatory, however it may give you a bit more slip as you try to position your decal.  Press all air bubbles and water out from under the decal with a moist paper towel working from the center to the edges.
Pat dry with a dry paper towel.
Let dry at least 24 hours prior to using your guitar or object you have applied the decal to.
Do not attempt to apply a decal to a surface that has been sitting in the sun and is too warm,  room temperature is fine.  We only mention this because we have had people attempt to apply the decals to a hot car or motorcycle (that was going to be clear-coated) and rip them trying to move them about.  The heat will evaporate the water too fast and you will have a difficult time.
Good luck, and please remember that if you have any questions please contact us before applying. [email protected]
Product Search:
Product Categories